Clients Intake Forms
Client Forms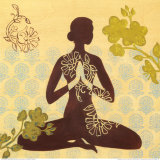 * * *
Esthetics Skin care Forms
Insurance
If you have a flex spending account you maybe able to use those funds to pay for your massage. And some health insurance companies will also reimburse you for what you pay for massage. Speak to your Insurance carrier for more information how this may work for you.
Policies and Procedures
Cancellation Policy
We understand that unanticipated events happen occasionally in everyone's life. In our desire to be effective and fair to all clients, the following policies are honored:

24 hour advance notice is required when cancelling an appointment. This allows the opportunity for someone else to schedule an appointment. If you are unable to give us 24 hours advance notice you will be charged the full amount of your appointment. This amount must be paid prior to your next scheduled appointment.

No-shows
Anyone who either forgets or consciously chooses to forgo their appointment for whatever reason will be considered a "no-show." They will be charged for their "missed" appointment.

Payment Policy
Payment is due the day services rendered. A fee of $30 will be charged for all returned checks. In a dispute arising out of or related to this agreement, Whitinsville Wellness center shall have the right to collect reasonable attorney fees and necessary expenditures.

Late Arrivals
If you arrive late, your session may be shortened in order to accommodate others whose appointments follow yours. Depending upon how late you arrive, your therapist will then determine if there is enough time remaining to start a treatment. Regardless of the length of the treatment actually given, you will be responsible for the "full" session. Out of respect and consideration to your therapist and other customers, please plan accordingly and be on time. Online bookings cannot be made by or for clients under 18 years of age. Parental consent is required in-person for clients who are under 18 years of age.
We do not perform massage treatments during the first trimester of pregnancy.
Arrival
We recommend that you arrive 10 minutes before your appointment to allow for a stress free check in and time to unwind. Please turn off your mobile phone to ensure your relaxation as well as that of others. you will be invited to relax and enjoy fragrant teas or fruit infused waters in the Japanese tea room or meditation space before your treatments begin.

Cell Phones
We want the spa to be a tranquil and stress-reducing experience for all. we suggest that you turn your cell phones and pagers to vibrate or turn them off before entering the spa.

Forms Of Payment Accepted
We regret we are unable to accept personal checks and Discover. We are happy to accept Mastercard, Visa, American Express, Debit Cards, Cash and Gift Certificates.

Male And Female Therapists Are Available
Please let our Spa Coordinators know of any preferences you may have when you book your appointment.

Gratuities
Pricing does not include gratuity.

Children
Children under 8 years old are not allowed in the salon unless receiving a service. We do, however allow children to enjoy certain facial and nail treatments under the following guidelines: Children under 16 must be accompanied by an adult and all children under the age of 18 must have an adult sign their initial consultation form.

This Is A Professional Spa Establishment
Our trained therapists and aestheticians are here solely to help improve your health, body and psyche. If a therapist ever feels that a client is behaving inappropriately, they are authorized to stop the treatment immediately.

On your first visit you will have your initial consultation and will have your first treatment. Each appointment is between 60 and 90 minutes, depending on the service(s) you will be having that day. We assess every individual case thoroughly to determine the best course of treatment, so it's perfectly natural if you're not sure which treatment may be right for you. We welcome your questions and look forward to working with you toward optimal health. To make your first appointment, please call (508) 641-3232 or (508) 234-3982 or make the appointment directly online. Please be sure to provide at least 24-hours notice if you need to change your appointment time.

Forms Of Payment Accepted
We are happy to accept personal checks Mastercard, Visa, American Express, Debit Cards, Cash and Gift Certificates.

All Prices are Subject to Change.

Please leave all valuables at home, as we will not be responsible for lost or misplaced items.
We look forward to serving you!
Business hours are by appointment Monday - Saturday. Click on "Book Your Appointment" on Contact page to see therapists availability.